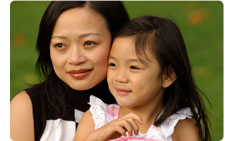 Your privacy and security are very important to us. The following information will help you understand what information www.leapsf.org (the Site) collects online, and how we handle that information once we collect it. This policy will tell you if we disclose that information to anyone, and what choices you have regarding how we use that information. Please note that this Online Privacy Policy applies only to the Site and not to the websites of any other organizations to which we may link or that may link to us.
In general, visitors may browse the Site without being requested to reveal any Personally Identifiable Information. However, there are pages on the Site, such as donation pages, where we may request Personally Identifiable Information about you, such as your name, address, phone number, e-mail address, credit card number, or your computer's IP address.
In addition, we may use such information to analyze site usage for the Site, to improve our content, to better understand our visitors and to customize our site's content, layout, and services. Finally, we may use your e-mail address to send you receipts for your charitable donations.
The Site uses Google Analytics, a web analytics service provided by Google, Inc. ("Google"), which uses cookies and tracking code to help analyze how visitors use the Site. The information collected (including what browser and operating system you are using, your IP address, the pages on our website that you visit, your number of page views, and the time you spend on our website) is transmitted to and stored by Google. Google uses this information for the purpose of evaluating visitors' use of the Site in an aggregate manner, compiling reports on website activity for website operators and providing other services relating to website activity and Internet usage. Google may transfer this information to third parties where required to do so by law, or to third parties that process information on Google's behalf. You can read Google's privacy policy at www.google.com/intl/en/privacy.html.
Third Party Websites
The Site provides links to web sites from third parties. By using the Site, you agree that LEAP is not responsible for the availability of, and content provided on, third party web sites.

Linking to our Website
You may link from your Web site to the Site, provided that your link to this site is presented in a manner that does not give the impression that LEAP is making an express or implied endorsement of the content or service provided on your Web site, and that the link is presented in a manner that indicates that the user is leaving one site and accessing another. A link to this Web site must identify LEAP by name and URL (i.e., LEAP (Look to End Abuse Permanently), www.leapsf.org).
You may not frame the pages of this Web site or transport viewers to any other location outside this Web site using the LEAP name, or any variation thereof, without the prior written permission of LEAP.
Your Consent and Changes in Privacy Policy
By using the Site, you consent to the terms set forth in this Online Privacy Policy. We may, from time to time, make changes to this Online Privacy Policy, based on your comments and our need to reflect accurately our data collection and disclosure practices. If we make any substantial changes in the way we use your personal information, this page will be updated on www.leapsf.org..

If you have any questions or suggestions about this privacy policy, please contact us:
LEAP
Care of: Dr. Leigh Kimberg
Maxine Hall Health Center
1301 Pierce Street
San Francisco, CA 94115
info@leapsf.org

Copyright © 2010 LEAP. All Rights Reserved.